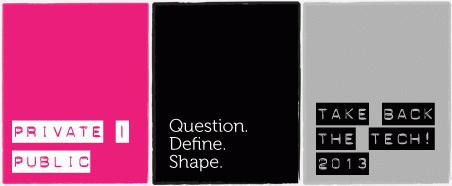 What is the line between private and public? Is it the home? The body? Is it about thoughts, relationships or spaces? What about the digital spaces that increasingly take up room in our lives?
In an age of social media and mass surveillance, privacy is increasingly being seen as an exception rather than a right. We are told that privacy is no longer important or necessary, and to be safe, productive or effective, we have to submit information about who we are, what we do and who we spend time with to those who are meant to protect us. Sometimes this means members of our family; other times it can mean our friends, partners, employers, corporations or the government.
But privacy is critical for the protection of our right to safety, autonomy and bodily integrity. The internet and its capacity for anonymity has enabled women who face violence to seek information and support with less fear of violent repercussions due to being monitored. Anonymity online has also facilitated people who face discrimination on the basis of their sexuality or gender identity to find community and organise for change in relative safety.
Upholding the right to privacy means defending our right to decide what we want to share about our personal lives, our bodies and our spaces with whom, when and on what terms. This is especially important when increasing access to the internet and online spaces have complicated our ideas of what is public and what is private. For example, a photograph taken between two people in private can become an act of violence when it is distributed into other spaces without consent.
The right to privacy is a fundamental human right. Claim it. Defend it. Define your lines between what is public and private. Take Back the Tech!
Take action!
Join us in a global Twitter conversation on privacy, safety and feminism on 25 November to mark the International Day to Eliminate Violence Against Women!
Share your ideas! Take Back the Tech!
Email us: ideas@takebackthetech.net
Tweet us: @takebackthetech #takebackthetech