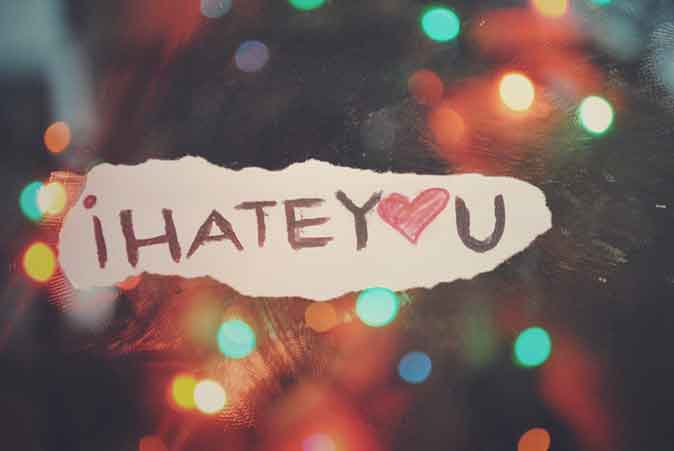 Hate Speech Strategies
Women with visibility on the internet receive a disproportionate amount of hateful comments and threats because the internet remains a male-dominated space. Women's visibility in online spaces challenges gender inequality and male privilege, and those interested in preserving the status quo believe that violence will silence women and drive them offline.
Various approaches
Since not all situations are the same, different strategies have worked for different people. It's important that you recognise your comfort level and trust your instinct.
Protecting your personal details
Use an alternative address to register a domain name. When you register a domain name, your contact information is made public and available for anyone to see. This is a transparency requirement in many countries. While domain proxy services exist for a fee to protect privacy, these have proven unreliable in the face of legal or public pressure to reveal registry information. You might use an organisational address and phone number or one that does not reveal your home location. Create an email account exclusively for managing the domain.

Don't post your email address. Instead, create a simple contact form where the person can submit THEIR information in order to contact you. If you are a journalist with a public email address, talk to your employer about a system that will filter out abusive emails.

Protect your location. If you are journalist who travels to report, don't post photos that can be used to identify your exact location at any given moment and don't tweet about what hotel you are staying in or where you are headed for lunch.

Consider blogging anonymously. In extreme cases, you may feel more comfortable blogging anonymously. Some bloggers use a pseudonym or simply write under a last name that does not match the one on their mailbox.
Dealing with hate speech
Look for relevant policies. Make sure that your internet service provider (ISP) and other services have policies that prohibit hate speech and protect your privacy. If they do not, switch to a provider that is more responsive to user privacy concerns and complaints.

Establish a comments policy and delete the comments that overstep the boundaries of your established criteria. Feministing's policy is a good example to get some inspiration. For journalists, request that media outlets follow this and other strategies in this section.

Require accounts in order to post comments. You can also activate the option to track IP addresses of commenters.

Subject comments to approval before they are posted publicly or establish a protocol for checking comments regularly and deleting those that do not meet your established criteria.

Enlist friends and colleagues to unpublish hateful comments. Save your energy for what is important and have trusted friends moderate the crap.

When writing for a platform that you don't own, report hate speech to the editor or publisher. If it continues to be a problem, they should consider closing the comments section on certain pieces or removing comment sections altogether.

Familiarise yourself with the terms of service or community guidelines of each platform you use so that you know when someone has violated them and how to report.

Reach out to your support network to encourage them to tweet or post support for you whenever they notice hate speech on your social media accounts.
Engaging authorities
If you are being repeatedly attacked, consider seeking redress. Use the Related Rights section when going to authorities and familiarise yourself with laws in your jurisdiction. Be sure to bring all the evidence you have collected and any information about the abuser's potential identity and location.